The Bionic Human
GenEd Course: BIOE 0844 / Honors BIOE 0944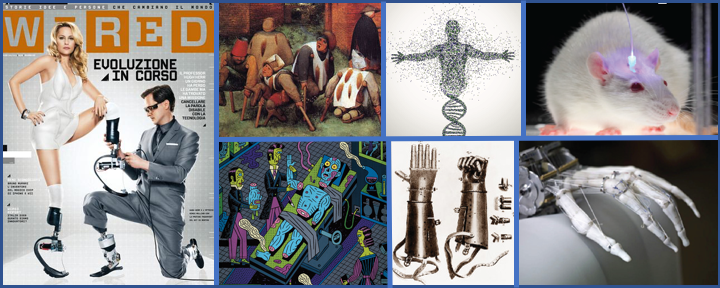 Topics:
Regenerative Medicine, Stem Cells, and Frankenstein –

We can replace our worn-out body parts with space age materials –

Who will have access, and who will pay?
When do we cease to be human?

Gene therapy –

Can we use molecular and genetic approaches to cure diseases?
Should parents be able to design their own babies?

Science, Psuedo-science, Anti-science, Big Data, Fake News, and Miracle Cures –

How much science does everyone need to know?
Will your personal data be used for good or bad?
Will data from your smart bed prevent you from getting health insurance?

Aging –

Can we prevent aging with replacement parts?
When do you stop replacing parts?

If drugs can regulate our mood and personality, does life still have meaning?
This course fulfills a Science & Technology (GS) requirement.
Back to Spencelab.com
Image credits: Wired Italy 2009; Bruegel painting, "The Beggars."; DNA man: HeraldKeeper.com 12/14/2017; Mouse: K. Deisseroth, Stanford; Frankenstein: The New Yorker 2/12/2018; Iron hand: Gotz von Berlichingen (1504). Robot Hand: Univ. of Washington.
Spence Laboratory
Department of Bioengineering
College of Engineering
1947 N. 12th Street
Philadelphia, PA 19122 email:
--